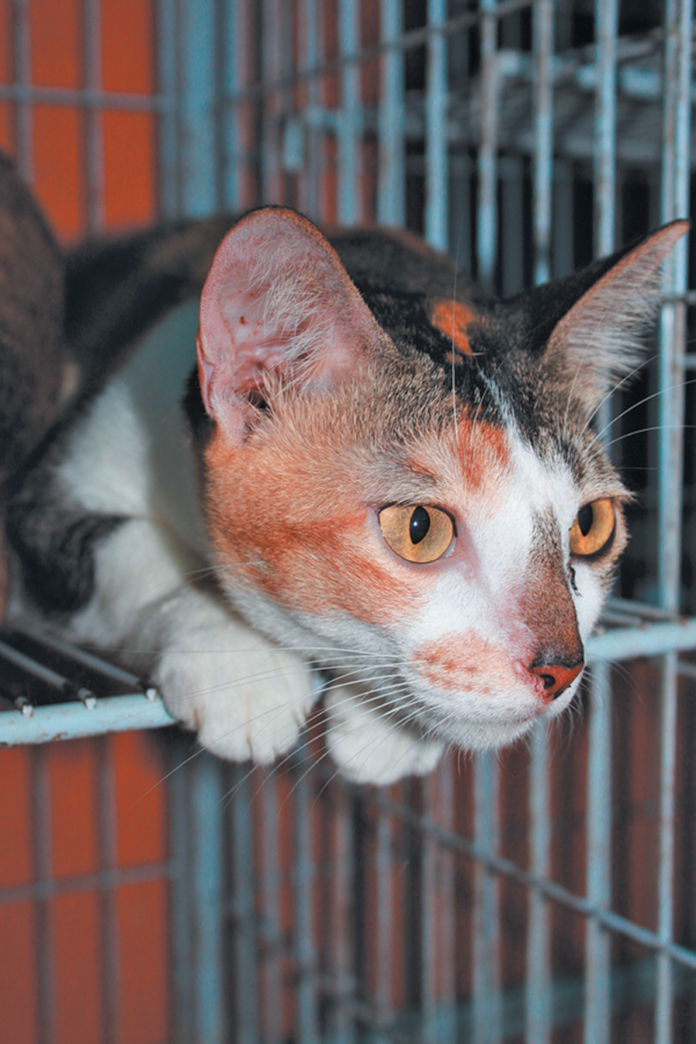 Mother Theresa once famously said that she would happily participate in a peace rally but would not attend an anti-war rally. Why not? She no doubt understood intuitively that you're much more likely to effect the change you seek by promoting what you want than by railing against what you don't want.
What does this have to do with cats? It's about the use of the term "no-kill shelter." It automatically implies that there are also "kill shelters" out there, manned by people who are okay with getting rid of unwanted cats and other animals by ending their lives. But nobody who works on behalf of animals is pro euthanization of cats and other animals for whom a home can't ultimately be found.
To combat the perception that shelters that do end up having to euthanize some cats are "kill shelters" rather than compassionate animal advocates, shelters around the country have begun referring to themselves as open-admission shelters. That means they will take in any animal who can't otherwise find a home, either permanent or temporary, and will care for that animal as long as it has the resources and the space to do so.
The open-admission shelter difference
Sometimes, a no-kill shelter will only accept cats and other animals that they feel confident they can adopt out — a pet with startlingly blue eyes, for instance, or an all-white one or all-black one, or one with an otherwise magnificent coat. That is, they might have the freedom to turn away a cat with an unremarkable coat or a health problem, unlike an open-admission shelter.
Where are those cats sent instead? To open-admission shelters — if they're lucky. At an open-admission shelter, they're not roaming the streets starving and dirty, losing even more opportunities to be cared for compassionately by staff who want to rehabilitate them so they have the best chance of being adopted out to a loving person or family.
This is not to denigrate no-kill shelters, which are staffed with hard-working people who want to see cats and other animals safely protected. But there are instances in which no-kill shelters sometimes reject the very animals that end up at open-admission shelters. They then have to make difficult decisions about which cats live and which die based on contributions, space limitations, and so on. So all cat lovers are in it together, whether they realize it or not.
"Ultimately what we'd love to see is this 'kill' vs. 'no kill' distinction be relegated to the dustbin of history because, not only is the language unnecessarily inflammatory, the debate does nothing to clarify the work that animal shelters do for the public that supports them, nor does it help the cats in our care," says Rob Halpin, director of public relations for the MSPCA-Angell in Boston, which takes in and places into new homes hundreds of cats every year.
Beyond the polarizing terms
Regardless of whether a shelter is no-kill or open-admission, what can be done to insure that fewer cats are put down?
The answer lies not only with the shelters but with people who love and adopt cats. The more people who are willing to adopt a "used" cat from a shelter of any type rather than only take in an adorable kitten with extraordinary markings, the fewer problems shelters in general will have caring for all the homeless cats out there. That's not to say that people who bring home gorgeous kittens are selfish; everyone has the right to love the cat they want. But if you're on the fence, adopting a cat from a shelter opens up room to take another one off the streets, or out of harm's way.