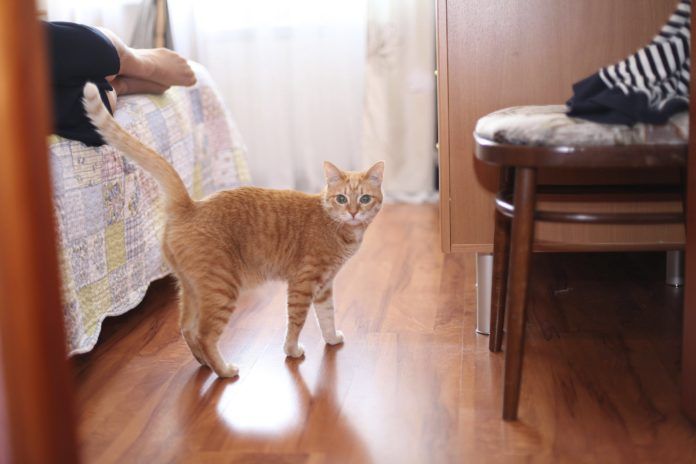 If you are waiting to close on a new house after selling the old, or if a natural disaster or other emergency arises, or if your home should become uninhabitable for an extended period of time — one of the first concerns that you will have is finding a safe place to live that will also permit pets.
Because cats are territorial by nature and content with a regular routine and familiar environment, moving or temporarily relocating can be extremely stressful for them. Although cat hotels and other commercial boarding facilities are available, most cats find it harrowing to be caged in a strange environment filled with unfamiliar odors and sounds and strangers taking care of them. In fact, some will handle it so poorly that their health and well-being can be in jeopardy.
A better alternative is to make arrangements with a trusted friend or family member who can care for your pets until you are permanently settled in. However, that isn't an option that is available to everyone.
Try to stay together
Therefore, we highly recommend short-term lodging that permits cats and that will be comfortable for both your human family and your pets. The easiest and most convenient way to locate pet friendly hotels/motels is to search the Internet. Two resource-filled websites are Pet Friendly Hotels (www.pet-friendly-hotels.net or 866-966-3046) and Pets Allowed Hotels (www.pets-allowed-hotels.com).
Visiting these websites will allow you to find the best available temporary housing, and to read various reviews of the accommodations. However, a few words of caution: While many of these lodgings receive glowing reviews, we suggest that you visit these pet friendly hotels/motels in person, if possible, to check them out and speak with the staff about any specific concerns before making reservations.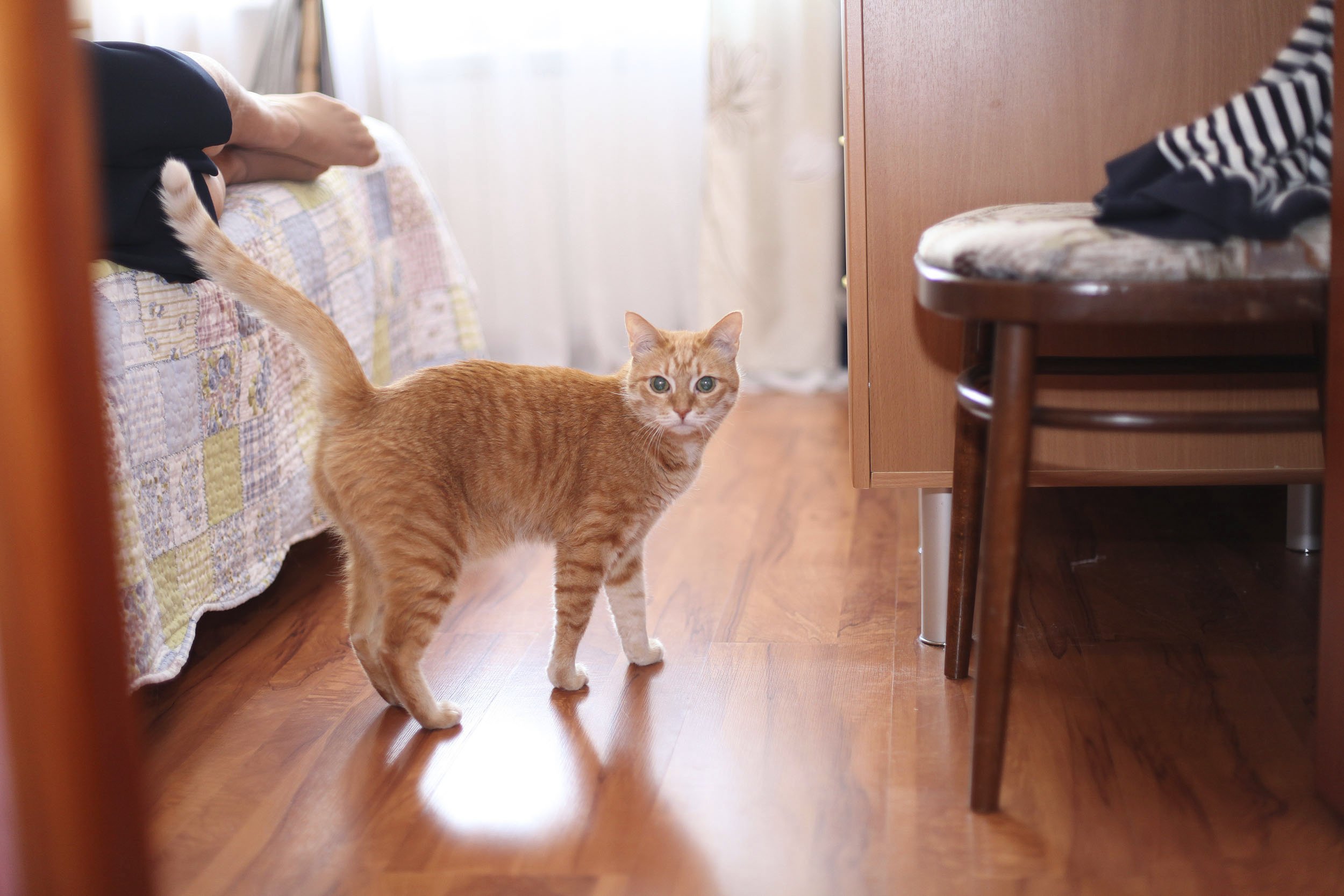 Pet deposit fees vary considerably. These fees can range from $10 a night to $150 depending on whether they are one-star or five-star hotels. Some hotels will charge a non-refundable deposit, while others will refund deposits as long as there is no damage to the room.
Another good resource for temporary lodging is Extended Stay America (www.extendedstayamerica.com or 800-804-3724). This company works closely with a wide variety of motels and hotels, and all that are registered with Extended Stay America are pet friendly. There is an initial cost of $150, plus a $25 pet fee per night. After seven days, however, there is no further fee for the pet. Note: There is a limit of two cats per room.
To ensure the safety of your cats, and to prevent a cat from escaping, a symbol appears on the room door to alert staff that there is a pet inside. However, each hotel chain may have different regulations for their cleaning staff. Therefore, it's essential to contact hotel management for further information to ensure your cats' safety prior to making reservations.
Included in all Extended Stay America lodging are fully equipped kitchens, free Wi-Fi, premium TV and a Continental breakfast.
Some helpful suggestions
Dr. Nicholas Dodman, Animal Behavior Clinic Director at the Cummings School of Veterinary Medicine at Tufts University recommends that several days before traveling, you should acclimate the cats to their carriers. Leave the carrier door open, and put some favorite treats and toys into the carrier to associate it with good things. Since cats are escape artists, your cat needs to become accustomed to wearing a breakaway collar with a current identification tag. Dr. Dodman also recommends that cats be microchipped, which greatly facilitates locating a missing pet.
Create a cat-friendly space
Since cats become strongly bonded to their environment, Dr. Dodman suggests creating a safe and cat-friendly surrounding in the temporary housing area. If the short-term housing location is nearby, you should cat-proof and prepare the room ahead of time.
Place several scratching posts and cat trees around the room. Provide litter boxes with unscented litter in areas around the room perimeter convenient for the cats. There should be one litter box per cat, plus one extra available.
Have your cats' food dishes and water bowls (or a fountain if your cat uses one) in the room. Feed the same food and treats to which your cats are accustomed. For the cats' comfort, you can provide a few cozy cat beds. Cardboard boxes also make excellent safe and inviting places in which they can hide. Bring their favorite interactive toys and take time to play with them. To make them feel more secure, spend lots of time with the cats in the room, especially in the beginning.
Make sure all window screens are sturdy and securely in place. Check out the room for loose wires and cables, and secure them. Because cats are climbers, they are sure to explore every nook and cranny; therefore, don't store those fragile, precious items up in high places.
Have travel kit handy
Prepare a travel kit containing your cat's medical and vaccination records and basic first aid supplies. If your cat receives medication on a regular basis, be sure to have refills and/or prescriptions handy. If your cats are on special diets, take extra supplies of their food to make sure you don't run out.
If you are concerned about your cats becoming overly anxious due to their environmental change, you can talk to your veterinarian about the use of appropriate anti-anxiety medications.
Although moving can be incredibly stressful for both humans and their cats, careful planning ahead can help to ensure that all will go far more smoothly. — Jo Singer