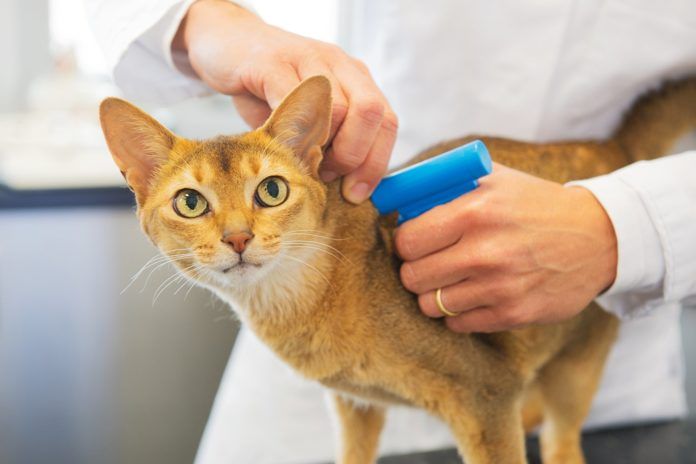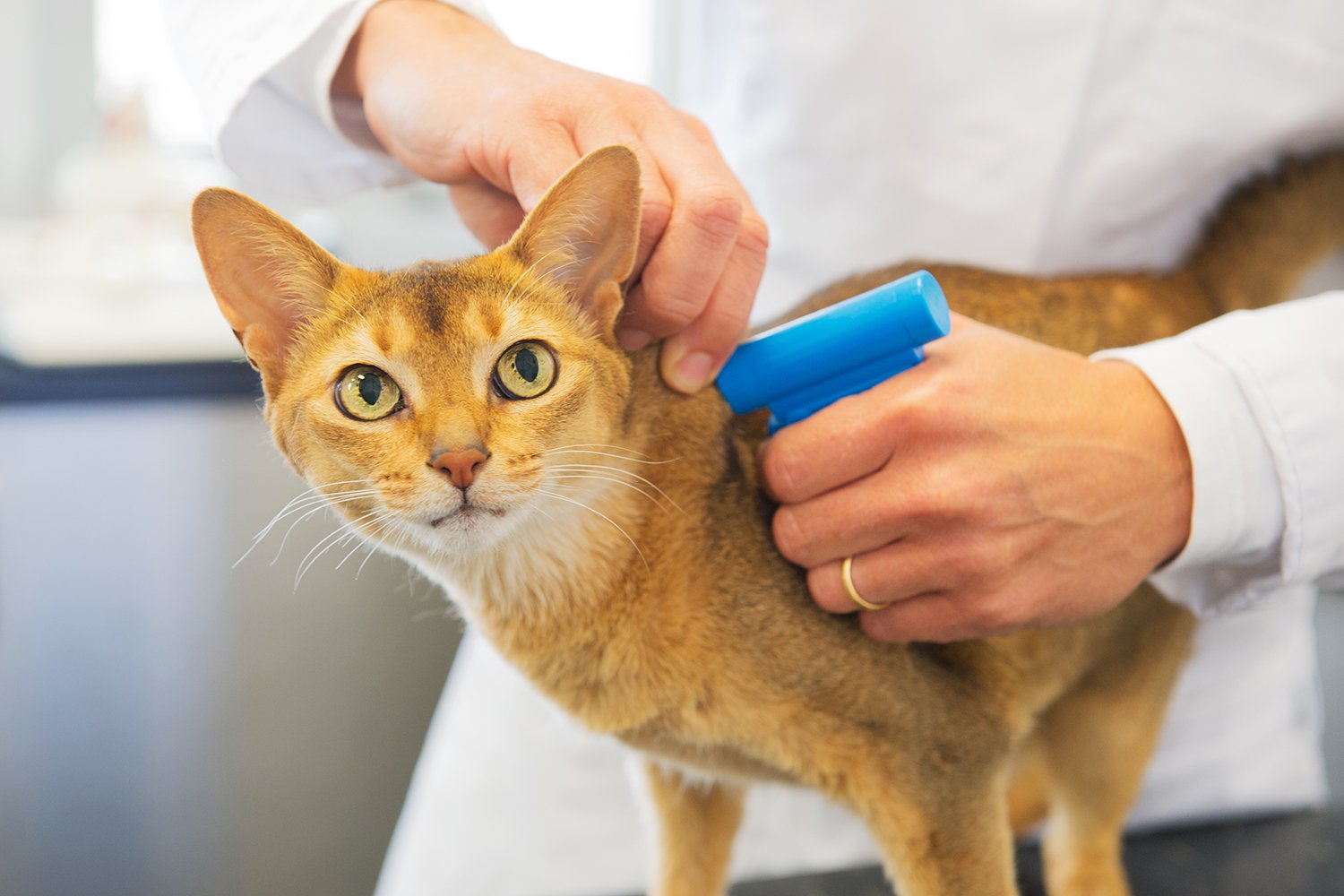 The primary purpose of the microchip is to reunite lost pets with their owners. Whether your cat is missing for just a few hours or has survived an incredible journey covering significant distance and time, the reunion of a lost pet with her grateful owner brings overwhelming relief.
Despite the relative success of the microchip, there are also some challenges — including the human element and technological problems — that can reduce the chances of recovering a lost pet. Fortunately, proactive pet owners can take measures to help ensure that their microchipped pets will be returned safely home.
In a recent study of lost pets at shelters, non-microchipped dogs were reunited with their owners 21.9 percent of the time compared with 52.2 percent return of microchipped dogs. For cats, the statistics are much grimmer: Only 1.8 percent of non-microchipped cats returned home, while 38.5 percent of microchipped cats were successfully reunited with their owners. Theoretically, the recovery rate should — and could — be higher.
Registration rate failure
"Believe it or not, six out of 10 microchipped pets are never registered. Many pet owners erroneously think that because their pet was microchipped through a shelter, breeder or veterinarian that it is automatically registered in a database. This is NOT the case," emphasizes Luis Aguilar, sales manager at Avid ID. "We maintain records of who we sell the microchips to, but until someone registers, we don't actually know who the pet owner is."
Bottom line: Registration of the microchip is the crucial step of the microchip process and, whether due to miscommunication, misunderstanding or human error, it is the weakest link in the chain of pet recovery. Aguilar says that registration of the microchip into one of the several databases isn't required by law and it's often "out of sight and out of mind" to pet owners.
To improve the registration rate, many practitioners, shelters and breeders are now completing the registration process before the pet and owner leave the facility. This practice not only ensures the registration, but gives the pet owner and provider the opportunity to review the contact information for accuracy.
Update contact information
"The second most pivotal point in the microchip registration process is making sure the owner's contact information is accurate and kept current," says Kelly Goss, spokesperson at HomeAgain. "If you move, change telephone numbers or you decide you can longer keep your cat and give it to a neighbor, friend or family member, that information must be updated. Otherwise, reuniting the pet and owner is extremely difficult."
Aguilar explains that when they do get a recovery call about a registered microchipped pet, they are lucky if one of the three telephone numbers provided is still active. Most often, it's a cell phone number; and in some cases, the address is outdated and incorrect.
There are many different microchip registries, and major manufacturers also maintain a database, but there is currently no central registry. Aguilar feels that it's more efficient to register the microchip with the actual manufacturer, but both he and Goss say most of the larger companies register microchips from other companies, as well. Registration can be completed online, by mail or over the phone with a customer service representative. The important point is to register and keep your contact information current.
In addition to the actual microchip, Goss and Aguilar strongly recommend a visual ID, such as a collar and tag with the microchip number, manufacturer and telephone number along with current owner contact information. This includes indoor-only cats, especially cats who are escape artists. "Should the collar and tag come off, having a registered microchip is the most indelible way for us to contact the owner in the database," says Goss.
Scanning your pet's microchip as part of the regular veterinary check up is recommended to verify registration and check that the contact information is correct.
Technology problems
A microchip is a small glass-encased device the size of a grain of rice injected under a pet's skin between the shoulder blades. The microchip isn't a tracking device and doesn't contain an energy source, like a battery. Instead, it uses RFID technology (Radio-Frequency Identification) that is activated when a scanner passes over it.
The scanner emits a low frequency radio wave, which awakens the microchip. The microchip then communicates its unique number, which is read on the scanner's screen. In the United States, the common microchip frequencies are 125 kilohertz (kHz), 128 kHz and 134.2 kHz.
But not all scanners detect all frequencies. "This particular problem persists and likely will for some time because there are different types of scanners and different types of microchip protocols," explains Aguilar. "Thirty years ago, when the industry was established, the only product on the market was AVID, the pioneer, which uses 9-digit code in the lower frequency. Now there are 10-digit (Euro) and 15-digit, which is international, the International Standards Organization (ISO standard). The ISO standard frequency is 134.2kHz. The lower frequency scanners don't read the international one and vice versa. It is strongly recommended that shelters, veterinarians and facilities that deal with the general public have a 'universal' scanner that can read all three frequencies, regardless of which product comes across your table."
Each microchip has a unique number — either nine, 10 or 15 digits — and the code reflects the manufacturer. Usually. There's an unsettling trend afoot in the industry. For example, says Aguilar, a 15 digit ISO standard microchip with the prefix of 977 is an AVID product on the international protocol, and the 985 prefix belongs to HomeAgain. By virtue of the number itself, shelter workers, veterinarians and other people familiar with the products on the market can identify the company.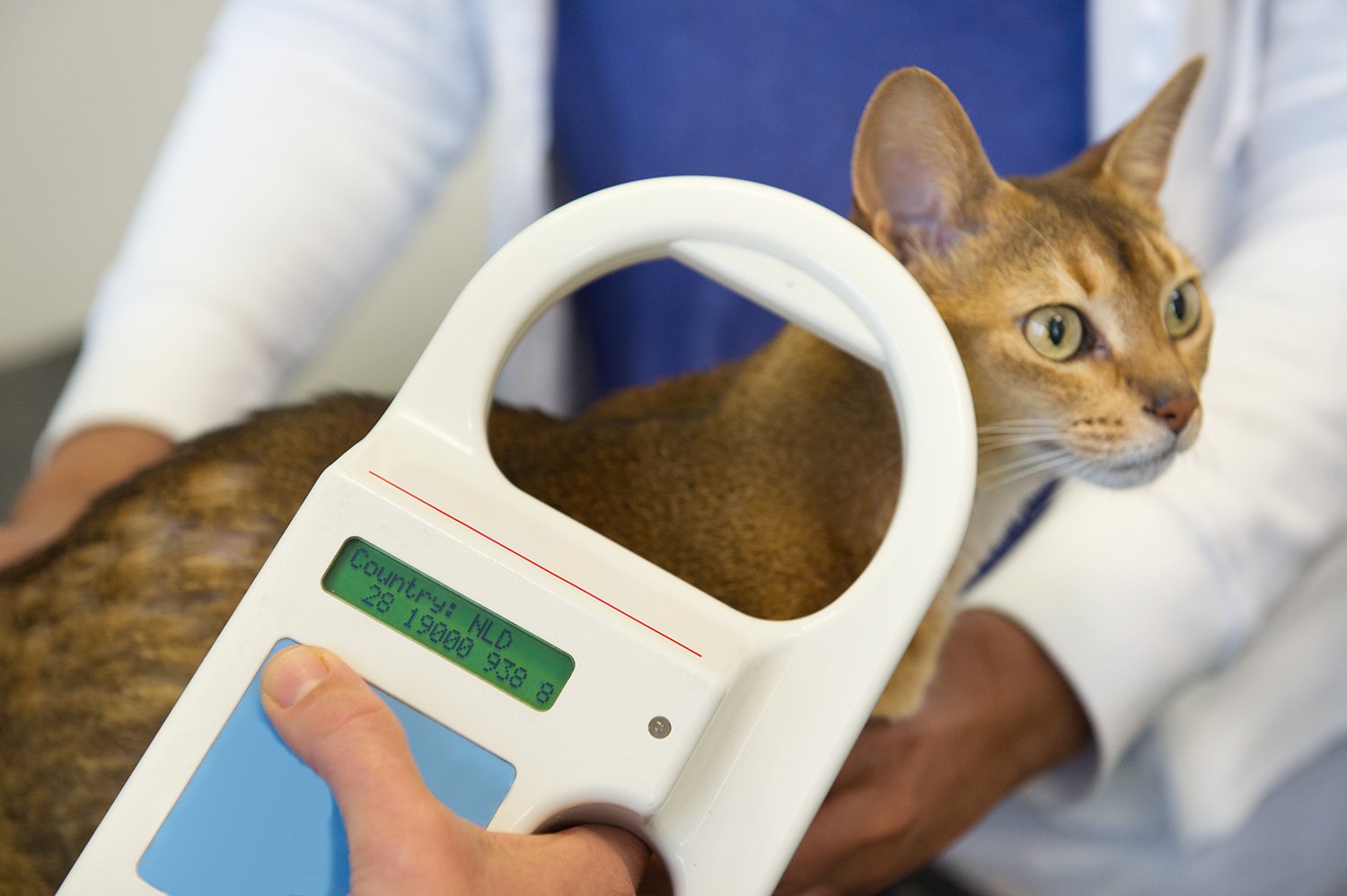 Off brand products
"Unfortunately, some companies are getting less expensive, overseas product from China and other places that use random international code or a default 9-0-0 number that's not assigned to any one company. It's unclear exactly how many companies use the default 900 number. As a pet owner, you're going to have a tough challenge with a 900 default number for recovery purposes," explains Aguilar. "When a shelter scans a pet with a generic 900 number that's not identifiable to a given company, nobody knows exactly whose microchip it is or the company to call to see if it is registered, so it is often a dead end."
Aguilar thinks it is a formidable challenge that will remain for some time due to the nature of the business and products on the market. He does, however, have some suggestions for pet owners to protect themselves and their pets.
Register at several companies
First, do your research and then ask your veterinarian which product they are using. If it's a default 900 non-identifiable company, ask for a known microchip brand. If your pet already has a 900 default microchip, register with at least three of the major companies because they are the ones most likely to get recovery calls.
"We register any brand of microchip and get upwards of 1,000 calls a day for recovery purposes," says Aguilar. "Even if the product isn't ours, we look it up in our system to see if someone may have registered it and, if not, we have a cross-referenced sheet based on the numbers and can refer the caller to that particular manufacturer, unless it's an unidentifiable brand."
Because there are numerous registries, the American Animal Hospital Association (AAHA) created the AAHA Universal Pet Microchip Lookup Tool to assist with registry identification. The tool isn't a registry itself, but acts as a clearinghouse of registries that a microchip may be registered in, or the probable manufacturer and their telephone number. Be aware that not all companies are participants, however. You can visit them at www.petmicrochiplookup.org.
The purpose and intent of pet microchips is successful lost pet recovery yet, astonishingly, nearly two-thirds of microchipped pets aren't registered — which negates the original premise. However, pet owners can ensure a better chance of a reunion by following a three step plan by microchipping a pet, registering the microchip and updating contact information when appropriate.
"As an industry, we can only do so much and make recommendations," says Aguilar. "It is up to the pet owner to follow through in order for the microchip to be effective." — Ramona Marek, Ms, ED
---

Learning From Experience
Nine years ago, we adopted a kitten from our local humane society. The adoption fee covered the spay, vaccinations and a microchip. I felt secure that our kitten Natasha would be returned should she ever be lost. In hindsight, it was a false sense of security.
Testing how a registry works, I went to AVIDID.com, typed in the microchip number and was dismayed that the number wasn't registered. Stunned, I entered the number again and again, and kept getting the same message. I then entered the number in the AAHA registry look up tool and got a similar message recommending that I should call Avid and their telephone number.
From an earlier rescue experience I knew the next steps — they would call the shelter, the shelter would review their records, contact the person on file and hope for recovery. They called the owner and the community where she lived. She had moved without giving new contact information.This kitty's story had a bittersweet ending; even though her original owner wasn't found, she was adopted into a new loving home. Sadly, countless other pets are not as fortunate.
Through my own experience, I see how easy it is for pets to fall through the cracks in microchip registration: more of a miscommunication than a blame-game. Each party thinks the other will register the microchip number when, in reality, nobody does.
The microchip registration rate reminds me of the spay/neuter voucher system in which people were given vouchers for free or reduced-cost surgery. Many new owners never had the surgery performed, so shelters began doing spay/neuter before pets were adopted.
Thankfully, many shelters and veterinarians are registering at the time of the procedure or as part of the final adoption process, as our local shelter now does. (I went to our shelter to ask about their current microchip policy.) The online registration was easy, fast and thorough. My sweet Natasha Fatale is now registered and I feel a true sense of security knowing she's in the database. — Ramona Marek, Ms, ED