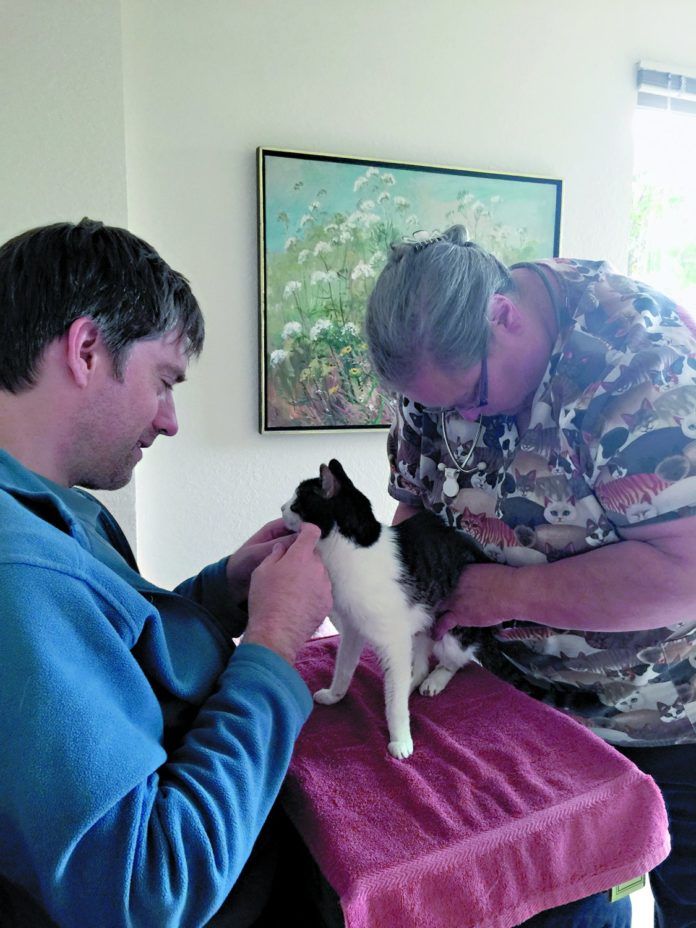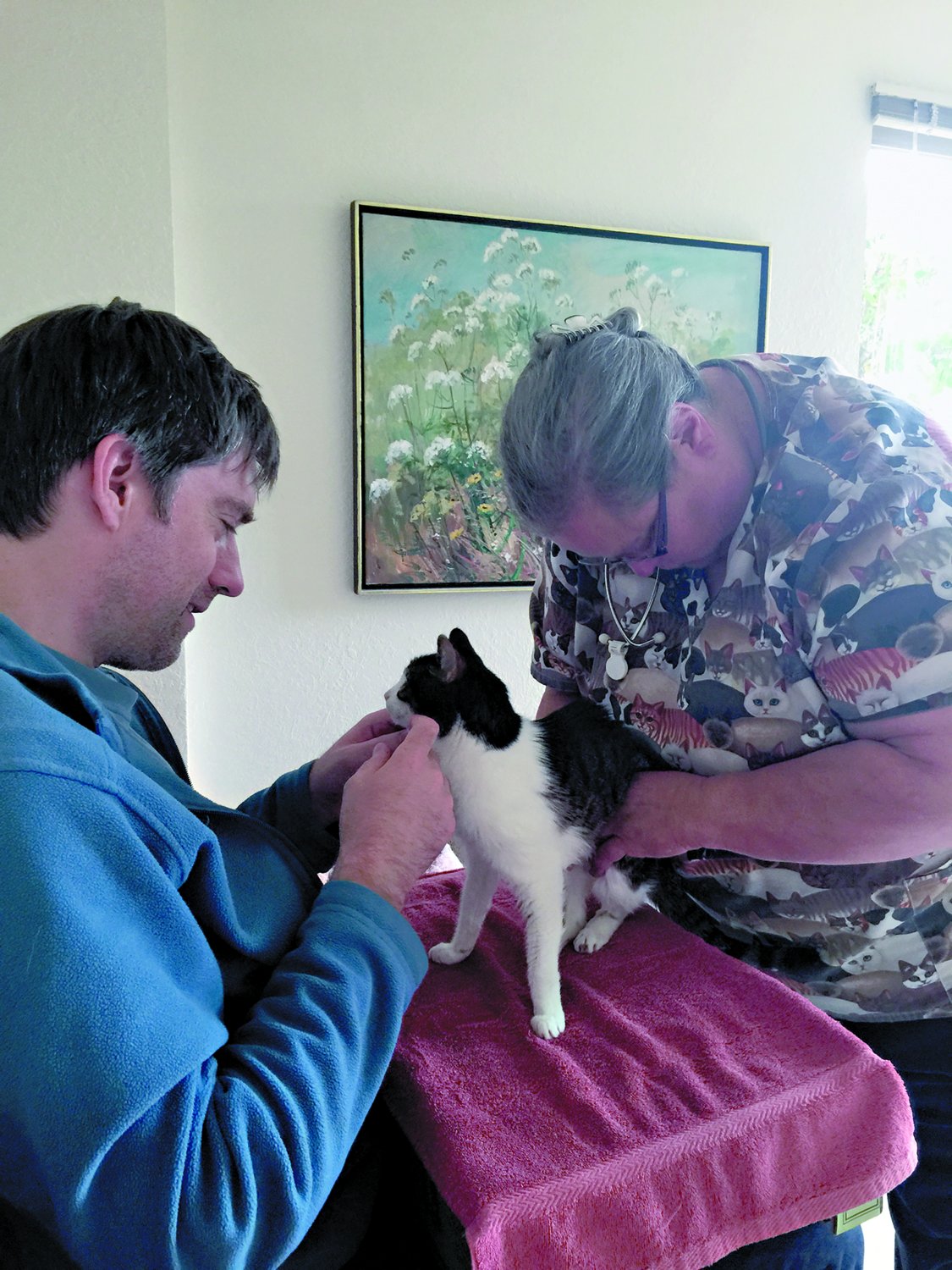 In today's culture, pets are commonly considered to be beloved family members, and the decisions we make regarding their care often reflect our own philosophical views regarding nutrition, emotional well-being and healthcare. With improved nutrition and medical advances, our pets are living longer, healthier lives — and receiving the type of care once thought out of reach for animals.
While these medical advancements certainly give us hope, they also raise a number of decisions we must make on behalf of a beloved pet regarding a thoughtful, compassionate end-of-life plan. Until recently, pet owners primarily had two choices for terminally ill pets: expensive, aggressive treatment or euthanasia. Now there's another choice that bridges the gap between treatment and euthanasia — hospice care.
What is hospice care?
It's important to realize that hospice is not a place; it's a philosophy of care that turns the focus from cure to comfort and providing improved quality of life for patients in the last stages of an incurable disease. Palliative and medical care, which can be provided at any point during an illness, can help to relieve pain, symptoms and stress from a serious illness.
Both use an interdisciplinary team that offers emotional, physical and spiritual support for the patient and family members. Animal hospice mirrors the human hospice philosophy and, as a field, is new and rapidly growing in demand as pet owners increasingly seek hospice and palliative care for their pets giving them not only a "good death" — but more importantly, giving them a good life until their death. In other words, it's not about prolonging life, but enhancing the life that's left.
"Currently, the biggest challenge for veterinarians regarding hospice care is the concept of how to talk to owners about discontinuing chemotherapy, treatment, X-rays or ultrasounds. That your cat's cancer has not been adequately controlled and that continuing those things merely causes your cat more pain and distress; that it's time to just focus on the quality of time left right now, no more thinking about how to extend life," explains pain medicine specialist Alicia M. Karas, DVM, MS, DACVAA, an assistant professor at Tufts Cummings School of Veterinary Medicine. "I believe that if you could ask your cat, 'Do you want to continue treatment because you might live for three more months?' the answer would be 'No.'"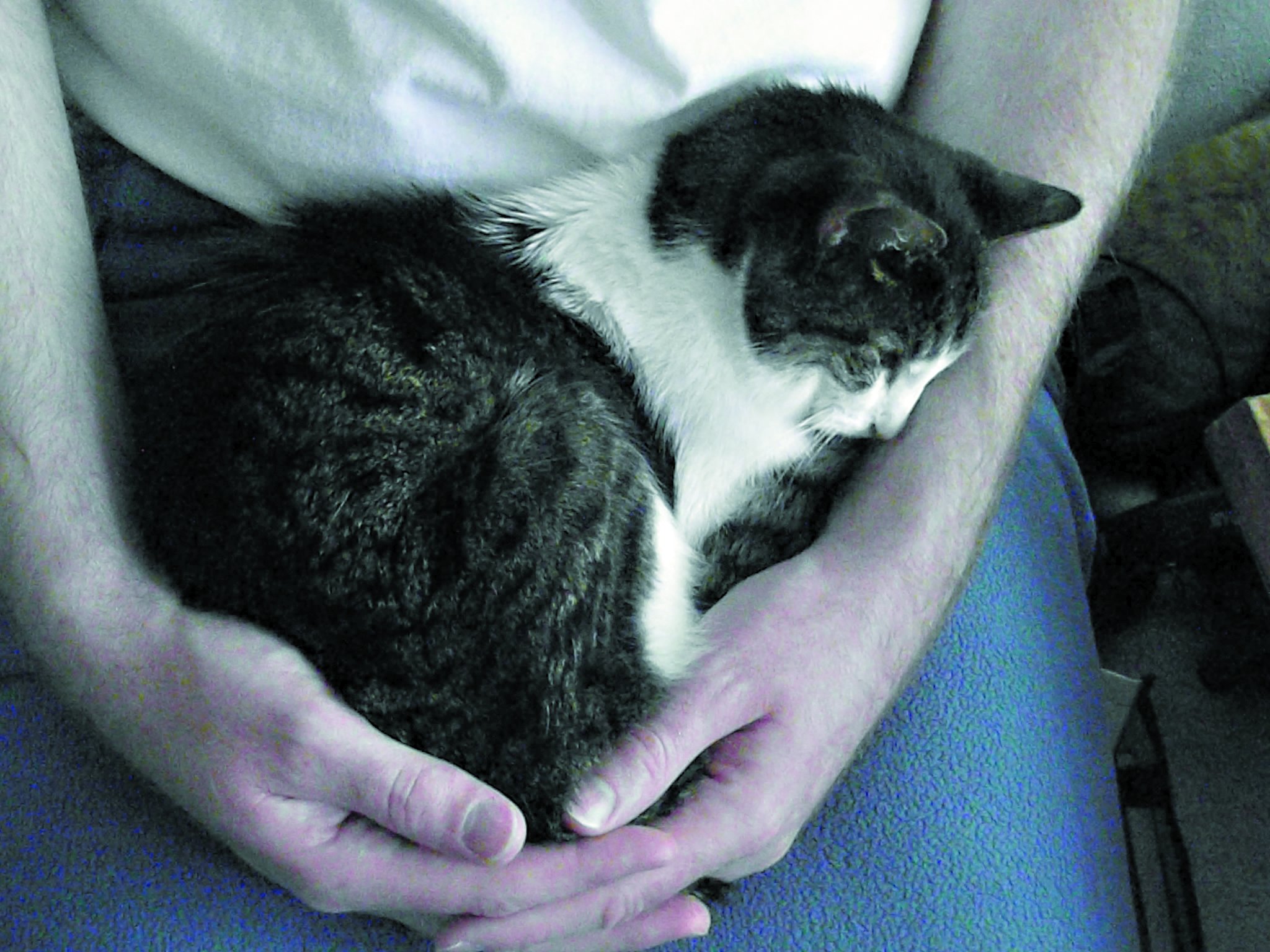 Hospice considerations
The first step to hospice care is recognizing that the patient is in the last phase of life. This is emotionally difficult for the veterinarian and pet owner alike, and it needs to be discussed with sensitivity. Often when we think of end-of-life, we think of geriatric pets — but that's not the only time hospice would be considered.
"Certain diseases and medical conditions that warrant hospice care can include cancer, organ failure (kidneys, liver and heart), general slowing down, a recommendation for interventions like surgery that are unacceptable to the family's wishes or any life-limiting condition that contributes to an excessive burden of caregiving for a family," explains Michelle Nichols, MS, Executive Director and Co-founder of Animal Hospice, End-of-Life and Palliative Care Project (AHELP) in Seattle and board member of the International Association of Animal Hospice and Palliative Care (IAAHPC).
The length of hospice care has many variables, including factors specific to the individual pet and his or her medical conditions. It could last for days, weeks or months, and sometimes years with certain chronic conditions. The decision to stop treatment and provide hospice is a deeply personal decision based the individual pet's overall circumstance, the family's personal beliefs, budget and schedule.
If you choose hospice care for your pet, you will be an integral part of the hospice triad along with your veterinarian. The heart of the triad is the patient, and physical comfort is paramount. "Preparing to care for your aging, ill or dying pet is similar to caring for a child or older adult. You would take time to learn about your loved one's condition and ways to ensure the highest degree of comfort possible. You would learn how to monitor your loved one's quality of life, and then regularly communicate his or her condition with the hospice team," describes Nichols.
Take on some responsibilities
Dr. Karas explains that some of the responsibilities include learning how to safely administer medications and subcutaneous fluids, and how to recognize signs of pain (see related article on page 8 of this issue). She emphasizes, "It's actually more than just pain — I don't think owners are always aware of the amount of suffering that pets goes through. Nausea can be a really potent and distressing thing that's hard to live with; difficulty breathing; helplessness, etc.
"If the cat can no longer, or barely, respond to humans, or responds with anger because all they can think of is what's happening in their own body, then it's time for very drastic measures. That would include very strong pain management, very strong anti-nausea management or even euthanasia," continues Dr. Karas.
It's during this time that you can start making aftercare plans. There are many considerations that include cremation, burial and memorialization, as well as making emotional preparations for the final goodbye. It is better to decide earlier than confront the decisions later when emotions are running especially high.
The team approach
The veterinarian acts as the medical director of the hospice team, and medical treatment must be done on the order of a veterinarian. This may be your own veterinarian, a hospice-focused veterinarian, or the two of them working together. Not all veterinarians are equipped to offer the full spectrum of hospice care services, so it is appropriate to refer out to a veterinarian who offers hospice services.
Notably, both Nichols and Dr. Karas explain that veterinarians are not currently taught about hospice care in veterinary programs. Yet, there are veterinarians choosing the special niche that requires a particular grace and skilled expertise. There are goals, guidelines and policies established by the American Veterinary Medical Association (AVMA), the American Association of Feline Practitioners (AAFP) and IAAHPC for animal hospice services that can be provided, but currently there is a shortage of qualified hospice and palliative care providers.
What to look for
"When interviewing a hospice-focused veterinarian, you should ask what training, education and experience he or she has had in end-of-life care," says Nichols. "Performing home euthanasia is just one service offered by a hospice focused veterinarian, so ask what else they offer." Some complementary veterinary services considered to be potentially appropriate include acupuncture, Traditional Chinese Medicine and herbs.
Remember, hospice care extends help to the caregiver and family, plus the hospice team has to be well coordinated and have good communication.
"Best practices speak to the need for emotional and spiritual 'care for the caregiver' so that families can find benefit from mental health professionals, chaplains and spiritual counselors. Pet sitters skilled in senior care are important logistically, and veterinary technicians who come to the home to nurse the animal patient, and/or teach and assist the family to do so themselves are ideal," explains Nichols.
"As our animals' life energy diminishes, the gentler, alternative therapies can be extremely effective in preserving quality of life. Other team members' services that can contribute to comfort for both the animal and the family are: massage and bodywork, aromatherapy, energy work, acupressure, flower essences and music therapy."
Historically, many veterinarians have been practicing hospice and palliative care to alleviate pain, suffering and discomfort. Until recently, it hasn't formally been given a name. As more pet owners become aware of other options besides curing or euthanizing a beloved pet, veterinary hospice services are becoming increasingly more common.
Educating pet owners of more modern options can help when it comes to making difficult end-of-life decisions for pets that honor the human-animal bond with compassion, grace and dignity. — Ramona Marek, MS, Ed