This Spring in New York City, a line of people waited patiently for the opportunity to spend some time in a downtown coffee shop. Was the draw all the free Colombian coffee you could drink? Or maybe a coveted new delicacy like the Cronut?
Actually, the appeal was a group of adoptable cats brought in by the North Shore Animal League to take part in a four-day experiment in a pop-up caf.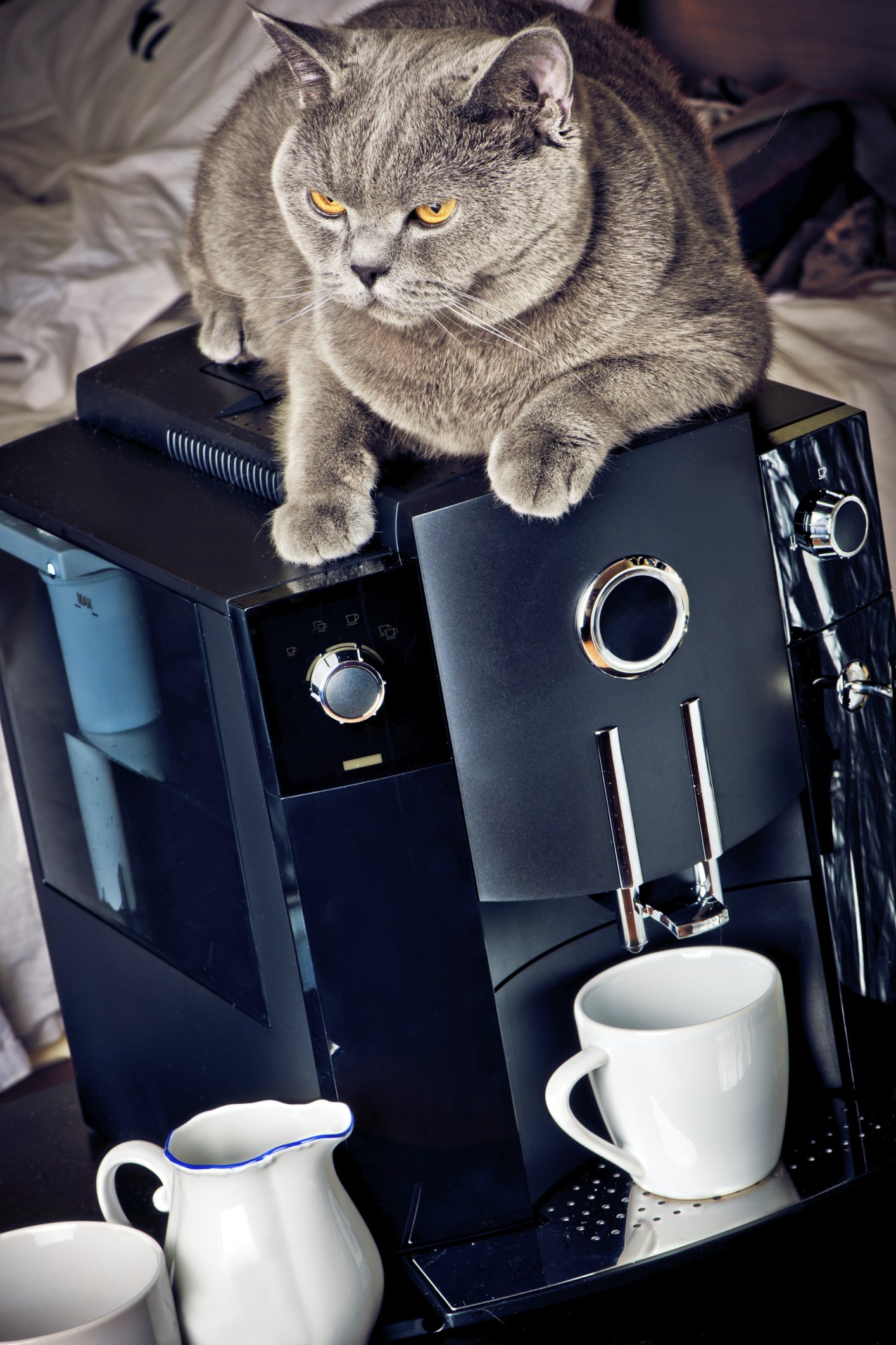 Purina ONE hosted the event — which offered complimentary "cat'achino" cappuccinos to customers — with the focus on educating people about cat health and cat adoption. "The goal of what we're doing is to start a conversation about cat health. What better place to do that then over a cup of coffee with some friends in a caf? We thought if people are going to be talking about cat health, you should ideally have cats all around you," said Niky Roberts with Purina ONE.
"It's a great thing because dogs are very publicly social — you can take your dog out and go for a walk, talk to people at the dog park — but that's not a luxury most cat owners have, so this is a place you can talk with like-minded people about cat health and be among cats."
Inside the caf, cat lovers sipped cappuccinos and played and cuddled with the feline visitors, while discussions were led by a cat behaviorist, a veterinarian and other experts.
Purina ONE partnered with North Shore Animal League, a large, no-kill animal rescue and adoption organization based in Port Washington, New York, to bring 16 specially chosen cats from around the country to participate. (A number of those cats were adopted during the event.)
For cat enthusiasts who weren't able to attend, scenes from inside were Livestreamed with more than 5,000 people watching around the world. The hashtag #CatCafe was used to create conversations about the event and cat health on social media.
Hopefully, this event will spark a trend to find new avenues for pet adoption, and education on how to take better care of our cats. Coffee and Cronuts are just icing on the cake!