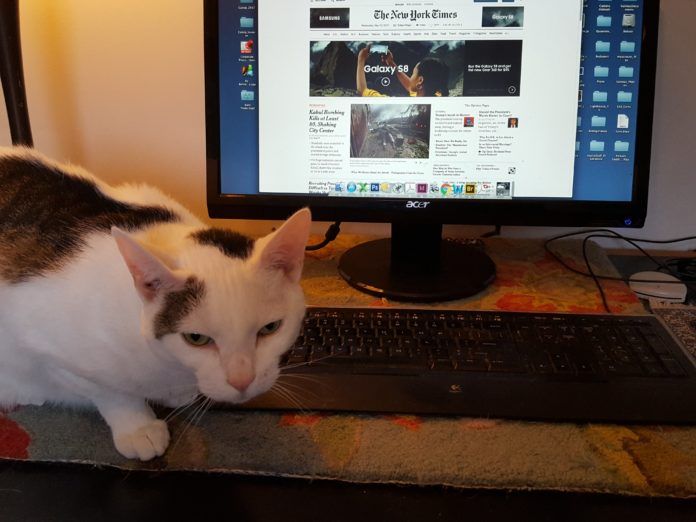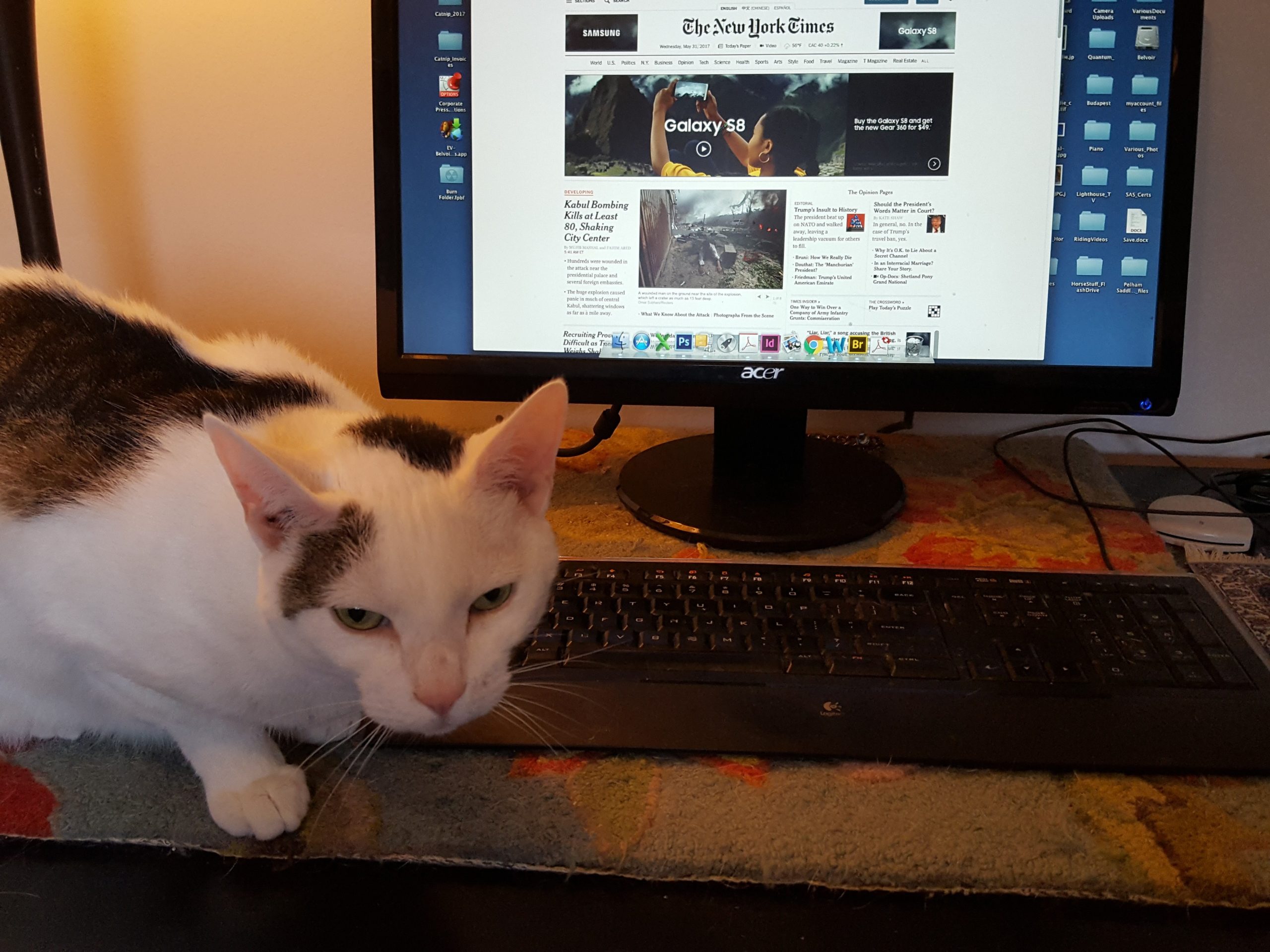 These days, many cat owners are giving considerable thought to investing in a pet health insurance policy. But is pet health insurance for your cat actually a good idea financially? To help you make that decision, let's examine what a few of the more popular pet health insurance companies have to offer.
Carol Jones recently adopted a healthy four-month-old tabby kitten she named Smithwick. Neutering, vaccines, a health certificate and a microchip were all included in the adoption fee from her local humane society.
Even though Smithwick is in tip-top physical condition, the expense of diagnosis and treatment could mount substantially should any health issues suddenly develop. To cover her bases, Carol decided it would be wise to purchase a pet health insurance policy for her kitten immediately, just in case any unexpected veterinary care is needed during the life of her pet.
Not surprisingly, the optimal time to obtain pet health insurance is when your cat is young and healthy — and when policy costs are generally extremely reasonable. As Smithwick matures, only slight adjustments will be made to the cost of premiums. Carol made a wise decision to purchase her policy right away.
It's important to know that you can obtain a reasonably-priced policy for a healthy, six-year-old cat, for example. But it is always wise to avoid purchasing policies before your pet reaches middle age — when health problems may start to develop. It's important to note that no pet health insurance policies will cover pre-existing conditions.
Some things to consider
Choosing a high deductible and a low annual cap on reimbursements can help lower the cost of premiums. However, these plans are generally intended to be the "catastrophic" type coverage that many companies offer. Several companies offer both catastrophic plans and routine coverage at additional cost.
On the other hand, if budgeting for those routine veterinary visits isn't feasible, adding an appropriate wellness rider to the policy can provide peace of mind, even though the premiums can be somewhat more expensive. If you choose to obtain pet health insurance, take the time to do thorough research on the plan that is most appropriate for you.
Because Smithwick is young and healthy, Carol now has many policy options — and pet health insurance companies — from which to choose.
The Internet is a great place to start researching the companies that offer the types of health insurance plans that are most appropriate for your household. And Carol discovered that getting online comparison quotes was just a phone call away! On the next page are some of the popular pet health insurance companies and what they offer. — Jo Singer
Editor's note: This is intended as a sample of some of the more popular pet insurance companies, and not meant as an endorsement of any. Information is current as of July 2017.
---
Healthy Paws will cover your cat for life with an annual deductible. After deductibles and co-pays, the feline insurance plan covers the actual cost of veterinary bills, injuries, genetic conditions, emergencies and illnesses. Additionally, it covers diagnostics, chronic conditions, cancer and surgeries with no caps on claims. Plans start at $15 a month, with coverage limits available at higher premium costs.

However, Healthy Paws doesn't cover preventative care or pre-existing conditions. There are no optional wellness riders and no coverage for vaccines, neutering/spaying, routine dental care or the cost of the veterinary exam itself. Only the cost of the illness or accident requiring vet care is covered.

Trupanion offers the cat owner 90 percent of all covered veterinary costs associated with accidents or illness in one plan. The reimbursement is based on the actual veterinarian's bill, which includes
diagnostics, surgeries, hospitalization, medications, prescription pet food, prescribed supplements and a wide range of other services.

While the cat owner is responsible for paying for office exam visits, he or she has the option of adding a 'Recovery and Complementary Care Rider' at an additional cost. This rider covers both comprehensive traditional veterinary care and a wide variety of alternative and holistic treatments such as
acupuncture, herbal/Chinese medications, physical therapy, homeopathy, chiropractic and more.

Veterinarian-referred visits to specialists or emergency clinics are 90 percent covered for all eligible costs. However, the cost of the veterinary exam is not covered. One benefit is that the clinic can be paid directly, in comparison to the traditional insurance reimbursement model.

There is no coverage for wellness, preventative care, spay/neuter, vaccinations and parasite control. But if your cat develops any chronic conditions while already enrolled in the plan, they would be covered for life, and premiums would not be raised due to the condition.

Figo Pet Insurance

(844) 738-3446

Figo mainly covers unexpected illnesses and injuries. Reimbursement is up to 100 percent of the actual veterinary bill, and there are no limits on claim payouts. Kittens are eligible for coverage at six months old. Deductibles are charged annually.

Figo Pet Insurance offers three plans at different costs from which to choose: Essential, which covers up to $10,000 annually; Preferred, which covers up to $14,000 annually; and Ultimate, which is unlimited. All plans cover the veterinary exam related to the covered accident or illness. Coverage includes diagnostic testing, surgeries, advanced cancer treatments, physical therapy specialists, emergencies and hospitalization, medication and chronic conditions. Additionally, hereditary and congenital conditions, behavioral therapy and non-routine dental, stem cell, platelet rich plasma, alternative/integrative therapies are also included.

Figo Pet Insurance doesn't cover routine visits, wellness exams, routine dental care, neutering/spaying, declaw surgery or supplements. Vaccines are mandatory unless the veterinarian issues a waiver.

Pet First Insurance Company
(855) 270-7387 (PETS)
www.petfirst.com/

This company offers accident and illness plans covering the cat from kittenhood through the geriatric stage. Cats are eligible for insurance at all ages.

Pet First Insurance offers chronic and medical care coverage with no lifetime or per incident limits. They do not cover the actual vet visit. They offer accident coverage, illnesses including breed-specific conditions, congenital, hereditary and chronic care. Ultrasound, X-ray, holistic and alternative medicine are covered. The company offers three policy level caps; $5,000, $10,000 and $20,000 annually. Reimbursement amounts range from 70 percent to 90 percent and deductibles range from $50 up to $500 per incident.

Pet First Insurance does not offer coverage for routine, preventative care, or the cost of veterinary visits for illness in their regular plans. However the company does offer a selection of wellness rider plans to cover the cost of routine preventative care and veterinary visits.

Embrace Pet Insurance covers cats against accidents and illnesses. It offers flexible annual maximums, reimbursement percentages and deductibles. Cats are eligible for enrollment up to the age of 14.

The basic policy doesn't cover preventive routine care. However, breed-specific conditions, cancer treatment, diagnostic testing and imaging, surgery and hospitalizations, alternative therapies and emergency room and specialist visits are included in the policy. Optional prescription drug coverage is available as well.

Routine veterinary care coverage is available through the company's two Wellness Rewards riders, with choices of either $200 or $400 in annual coverage, which includes preventative dental care, annual checkups, vaccinations and neuter/spay surgeries.