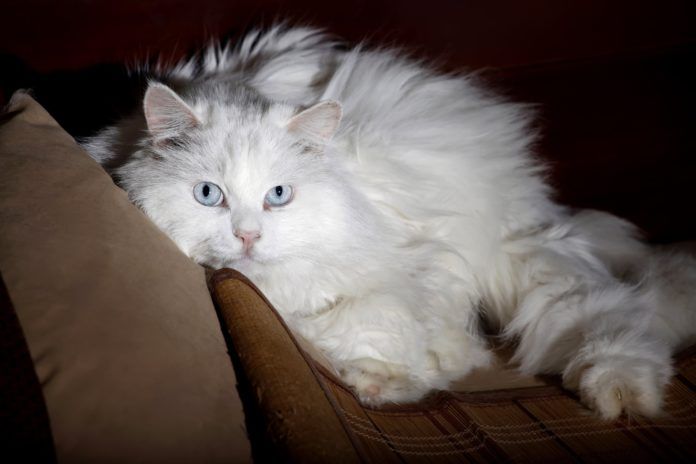 When to euthanize is a deeply spiritual decision," says Alicia Karas, DVM. She heads the Tufts Pet Loss Support Hotline (508-839-7966) and therefore knows that people often call in not only once their cat has died but also when they have to make a decision about whether to put their pet down. "Compassion is called for when it comes to hearing people out about this," Dr. Karas says.
In a number of cases, helping them through is relatively simple. People will say they would like to see their cat through Thanksgiving or Christmas, "but it's important to realize that the concepts of time and holidays don't mean anything to the cat and that holding off to increase lifespan is not for the cat's sake," the doctor points out. "There is a lot of bargaining people do for time, sometimes at their cat's expense," she says, "and it's our job to help them reach a decision about what will be best for the pet, which ultimately will be best for them because it won't leave them with guilt after the fact."
But sometimes it's just not that clear if a cat's time has come. In such cases, the Tufts Pet Loss Support Hotline staff will send out the HHHHHMM (H5M2) Scale to help people assess their cat's quality-of-life. It takes them through a checklist about the key aspects of what defines quality of life.
Should the checklist show that most of what a cat needs to have a life worth living is no longer present, an owner may find it easier to opt for euthanasia. On the flip side, Dr. Karas says, "it is important for people to know that if their cat is still doing cat things — sunning herself on a favorite perch, eating as usual, moving around without debilitating pain — that cat is still having quality of life. People benefit from this guidance because if you euthanize your cat too soon, you will suffer. And if you choose to do this too late, your cat will suffer."
Quality of Life (HHHHHMM) Scale
"Pawspice," a quality-of-life program that takes terminally ill pets from diagnosis through the eventual transition to hospice before death, is the creation of renowned veterinary oncologist Alice Villalobos, DVM, FNAP. It includes a scoring system called the HHHHHMM (H5M2) Quality of Life Scale to assist a cat's family members in considering key aspects of an ailing cat's experience. A total of less than 35 suggests that the cat may be better served with euthanasia rather than continued life. However, if a pet can't breathe properly, nothing else matters.