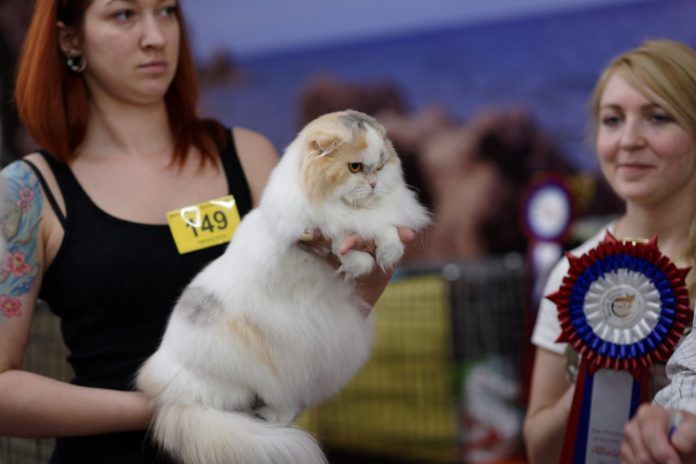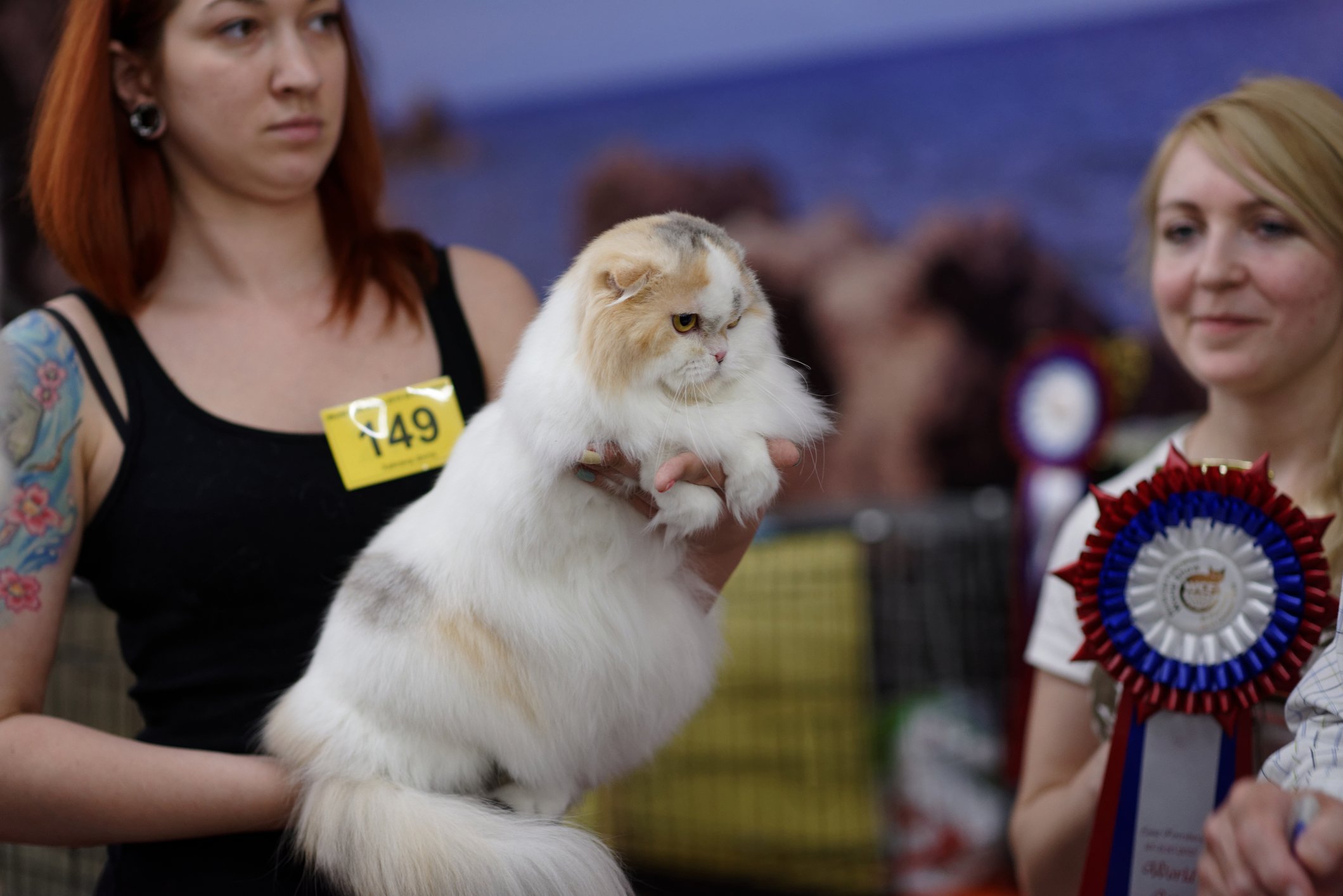 Felinophiles receive enormous pleasure from their cats. Domestic cats are frequently exotic in appearance and their behavior is often quite mysterious, making it nearly impossible for us not to be fascinated by them.
According to a recent American Pet Products Association (APPA) pet owner's survey, 42.9 million of households in the U.S. have at least one cat (that's a substantial 35 percent!). And according to the American Veterinary Medical Association (AVMA), the average annual amount spent on veterinary care per cat was nearly $1,200 in 2016. It appears that people truly love their housecats and want to give them the best care possible.
However, the opinion of some cat lovers is that buying a purebred cat from a breeder only perpetuates the number of cats who languish in shelters just waiting to be adopted. And because millions of cats are euthanized annually, Inga Fricke — the Director of Sheltering Initiatives of the HSUS — considers adoption to be the "easiest and the best way to save a life."
But what about those cat lovers who have fallen in love with the looks and temperament of a particular breed, and may also be interested in showing their cats? Is it wrong or unethical for them to seek out a reputable breeder who is perpetuating and preserving those particular cats?
For whatever reason, there are some cat lovers who erroneously believe that cat breeders don't regard their show cats as lovable pets, as well. To find out more, we reached out to Teresa Keiger, a popular CFA All-Breed cat show judge who breeds and shows magnificent Russian Blues.
The reasons to breed
While breeders are crazy about all cats, obviously it is their specific breed(s) that they prefer and work very hard to perfect. But during their off time from showing, these cats also become their cherished pets.
According to CFA, "A reputable breeder of purebred cats devotes their time to the protection, promotion and preservation of their special breed." Reputable breeders take excellent care of the health of their cats. For instance, one of their top priorities is breeding out lethal/negative genetic traits. Producing kittens that meet the standard of the Cat Association in which they are registered is also a major goal.
"Something a person needs to realize about the cat show world is that cat breeders spend a considerable amount of time grooming and handling their cats in the show hall. When they travel to distant shows that require overnight hotel lodging, they spend a great deal of time with their cats, and it's extremely important that the hotel environment is safe," explains Keiger. "This also gives the show cats an opportunity to spend special private time with their owner. Because cats in competition receive plenty of one-on-one time with their owner, many of these cats truly enjoy the show."
Show cat breeders need to take plenty of time to prepare their kittens for the show ring. "Breeders want their cats to be confident in the show ring. We consider kitten classes to be a type of 'kitten boot camp' that prepares them for competition in the adult division. Breeders work carefully with their kittens so that they can experience the ways they will likely be handled by the judges," says Keiger. "But occasionally there are kittens or cats that obviously don't enjoy the show ring, so they usually are left at home. We want our cats to be happy and content in the show hall. If they aren't comfortable in the environment, they aren't going to show well, either."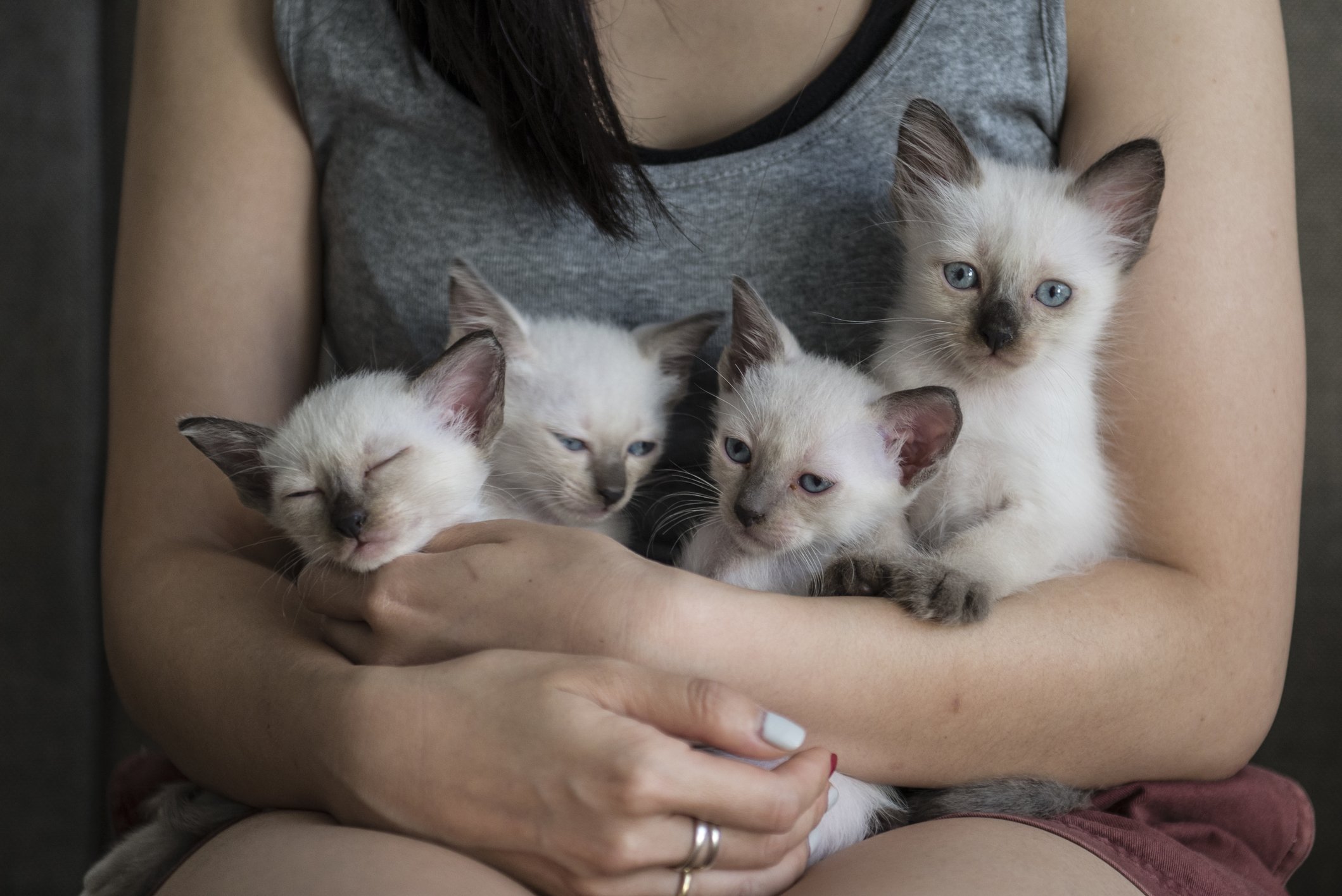 Socialization is key
"Since the major socialization period for kittens is between two and seven weeks, kittens are exposed to a variety of noises, different types of music and stimuli, and some breeders allow friends to visit and play with the kittens. However, to protect these youngsters, I won't allow the kittens to be touched until after they have received their first vaccinations," explains Keiger.
"When they are a few weeks older, children may be invited to visit with the kittens, or I take them out for a stroll in a netted 'cat stroller' to a local shopping center. I might even take them for a drive to the airport. Being exposed to a wide variety of experiences helps to build their confidence, which is a great asset for a cat in the show ring."
When it comes time for a show cat to be retired, Keiger explains: "We deeply love our retired show cats and we want the very best for them. We do consider them pets. However, when their careers are over, it is important for us to place them in excellent homes where they will get more personal attention with their new forever families. So we are very careful about who can adopt them.
"But in order to find the most suitable homes for them, we do not give them away. I find that people don't value as much for what they don't pay for. We also sell pet-type kittens for a reasonable fee for the same reason. We want our kittens to be cherished."
Judge Keiger also debunks the myth that breeders are only in it for the financial reward. "Reputable breeders are certainly not breeding cats to get rich. With the high costs of food, supplies, veterinary bills and stud fees, we are very lucky to break even," stresses Keiger. "Breeding cats is not a business; it's a hobby. We breed cats out of the love for them with the goal of improving the breed."
Although there are people who are willing to pay top dollar for a registered show-type kitten or cat, they are also paying for the breeder's expertise and knowledge about the genetic health of their line. There may be a considerable wait for that perfect show quality kitten to become available.
Adopting a pet-quality kitten
On the other hand, registered breeders also sell their pet-quality kittens to approved buyers for a much lower price than their show-quality kittens. The only thing that distinguishes a pet-quality kitten from a "typey" show-quality kitten is cosmetics; they don't meet the breed standard.
For example, a Siamese kitten may be born with a kink in its tail, or with crossed eyes. These faults make the kitten unsuitable for championship competition, but certainly don't impact the kitten's ability to make a wonderful companion.
Pet quality kittens are just as intelligent and affectionate as their show quality siblings. Purchasing a pet quality kitten or cat from a responsible breeder is an excellent solution for people who love the breed, but have no interest in competing in championship classes. — Jo Singer