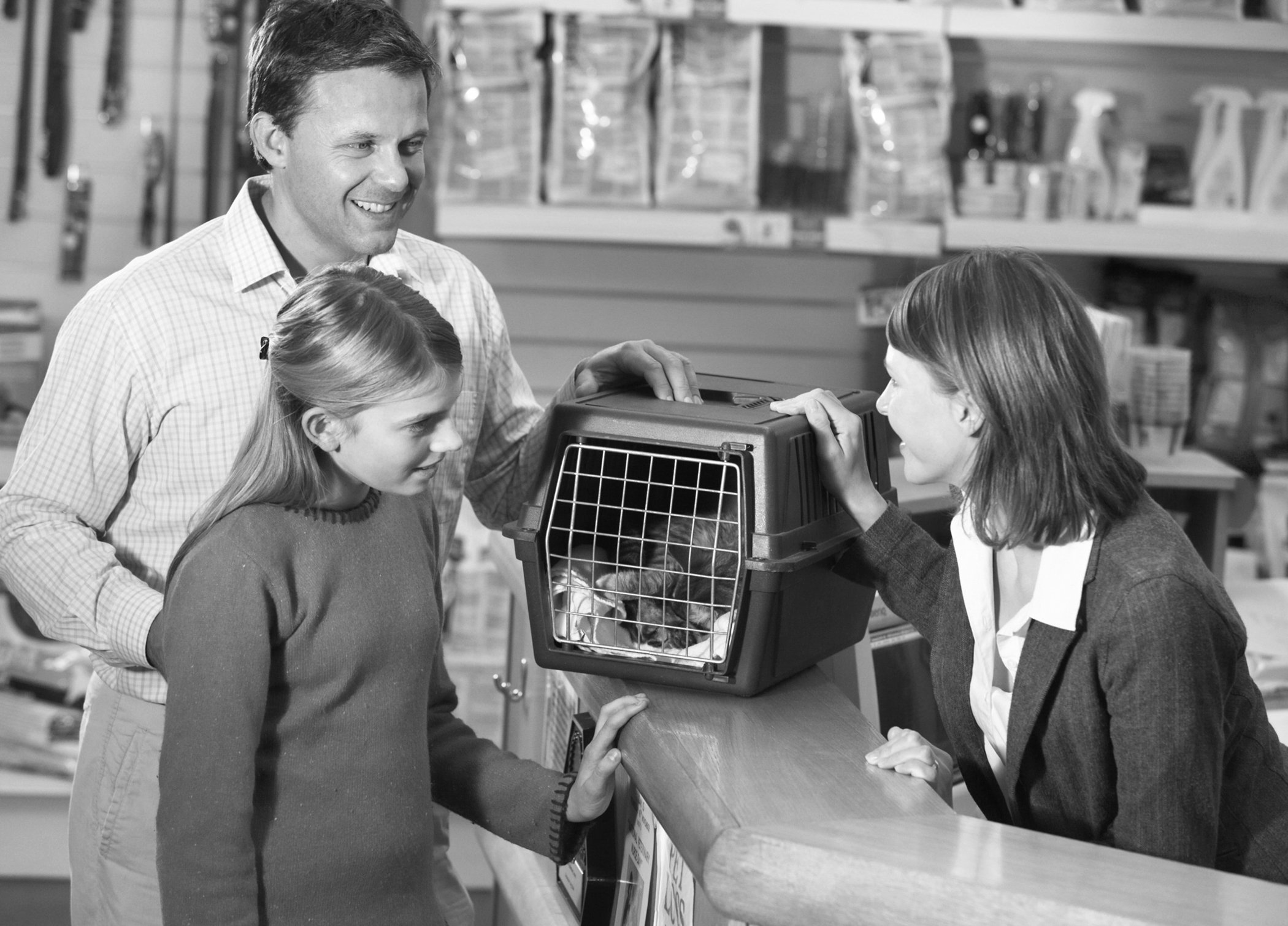 Are you headed to Graceland this summer, but the thought of leaving your feline friend behind is giving you the blues? No need to check in to the "Heartbreak Hotel" just yet. The U.S. Travel Association reports that over 49 percent of American leisure travelers consider their pet to be part of the family, and that 18 percent take them along when they travel.
South Carolina resident Neil Reed is one of those who has taken animals along on vacation, and has fond memories of traveling with his cat named 'Son.'
"He traveled with me from Arizona to Florida. At a Super Eight, the staff fell in love with him and fixed breakfast for him! He loved exploring each new room," he says. "He would wait until I put his litter box out to do his business, and we had no accidents."
There are some four star kitty accommodations that offer pets designer bedding and gourmet meal options like grilled salmon. For those who need to stretch their summer travel dollars, a budget motel chain advertises 'pets stay free' in their clean, comfortable rooms.
Where to look
Online websites — like www.petswelcome.com and www.petfriendlytravel.com — take the guesswork out of finding hotels, motels and private vacation rentals that put out the welcome mat for four-footed travelers. AAA's PetBook is also available in bookstores, and it lists over 14,000 member-approved pet friendly attractions, hotels and campgrounds. However, before you book your stay, you should research the facility's pet policy so there are no surprises when checking in.
The reservation desk should be able to clearly outline pet policy rules — including whether pet-related deposits are required, room cleaning fees and restrictions on weight limits or number of animals allowed per room. Other questions you should ask include whether animals are allowed in public areas on the property and how long they can be left in a room unattended. You will also want to know how housekeeping will be handled and whether a carrier is required during your stay.
Most likely, a 'pet owner agreement' will be signed during check-in that makes you responsible for any damages or noise-related problems your pet causes.
Cummings School of Veterinary Medicine behaviorist Nicole Cottam warns that not all cats will enjoy the stay away from home. "Many cats won't do that well staying in hotels because cats tend to be 'neophobic' — afraid of new situations — though those cats with a calm temperament may do okay," she says. (See related sidebar on page 6.)
The behaviorist adds that cats who can keep their cool while traveling may even learn to habituate to hotel living if done regularly, but reminds owners not to forget to bring a little bit of home on the road.
"Owners should bring some familiar items from home to help the cat settle in — his or her food bowl, litter box and regular bedding," she says. Cottam also recommends that owners check out the facility layout ahead of time.
"Motels may not be best because the door leads straight to outside, versus a hotel where bolting may just lead a cat to getting into the hallway," she says.
The 'know before you go' rule in securing pet friendly lodging will go a long way in creating a positive travel experience.
Car travel tips
Cats should be crated in a carrier that is tethered to a safety belt in the backseat of the vehicle. You should take your pet on a couple of trial runs to prepare him for longer trips. This will also determine if you will need to discuss options with your veterinarian to remedy possible motion sickness.
Be prepared to make frequent stops to let your cat use the litter box. Two carriers can make car travel easier, with one used to carry your cat and the other just for litter box use.
Bring a recent picture of your cat and make sure he wears ID tags with updated contact information to help with identification should he get lost. Having him micro-chipped is a good idea, as well. — Melissa Lanier