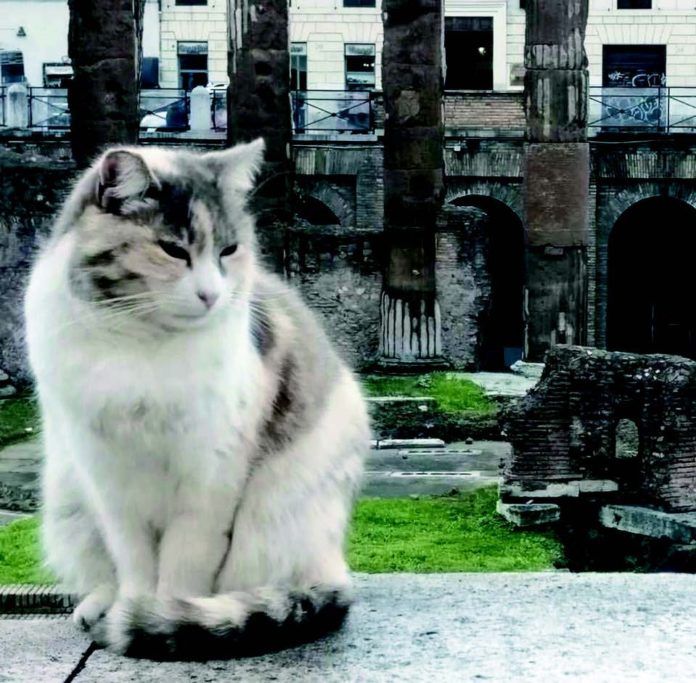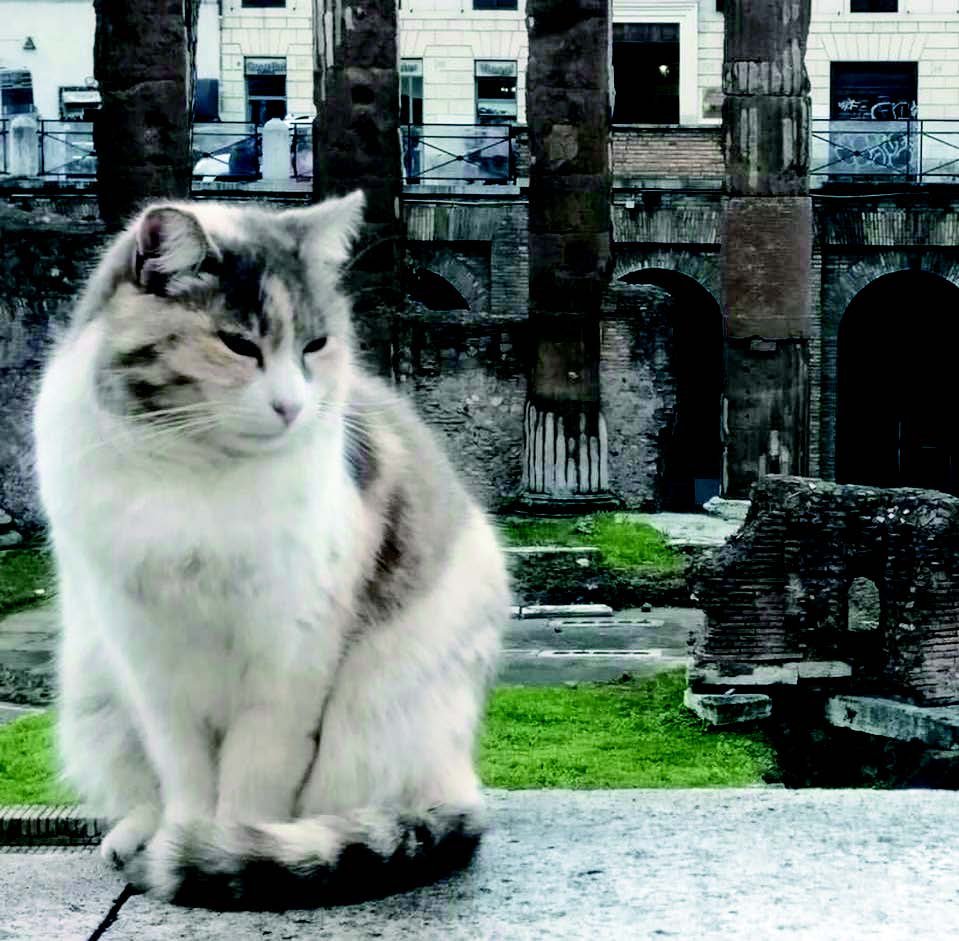 © www.gattidiroma.net
Tourists who enjoy far-flung locales from Roman ruins to the palm trees of Hawaii, but who miss their snuggly, purring companions while traveling, can now have it all. Vacation spots around the globe offer opportunities for petting, cooing over, and connecting with cats. Some even permit adoption, opening up the possibility for the best "souvenir" ever. Here's a sampling of cat-themed travel destinations.
Japan
In a country where apartment space is tight and permission to own a cat is not always a given, it makes sense that cat cafes have taken off. These small eateries offer a pleasant mix of coffee and cats who interact playfully with customers, roam around the establishments, and take snoozes in window seats. You can also adopt a feline you fall in love with. So successful has the mix of java and cats been that cat cafes can now be found in Eastern Europe, Polynesia, and North America.
The Netherlands
No, Amsterdam's De Poezenboot does not mean "Puss 'N Boots." It's Dutch for "The Cat Boat" — a floating cat orphanage open to tourists. Located in central Amsterdam, this feline houseboat has 14 permanent resident cats and holds as many as 50 at a time, all game for some human attention and the possibility of a loving home. Donations keep the operation afloat, and The Cat Boat Foundation covers the cost of neutering. Check out depoezenboot.nl.
Italy
Take in the ruins where Julius Caesar was stabbed to death and see the cats at the Torre Argentina Roman Cat Sanctuary at the same time. A square in Rome called the Largo di Torre Argentina is the site of both. Feral cats started hanging out there when four ancient Roman temples were excavated at the spot in 1929. Doting volunteers known as "gattare," Italian for "cat ladies," looked after the feral population until 1993, when the sanctuary was founded. Today, these cats find homes all over the world courtesy of vacationers to Italy. Learn more at gattidiroma.net.
Hawaii
Surf, sand, and sleek felines — what could be better! Hawaii's Lanai Cat Sanctuary provides an opportunity for wonderful outdoor time in the company of 600 homeless cats, some of whom are brought home by the 10,000 visitors who visit each year. In an ironic twist, the sanctuary also is a haven for endangered birds. Open daily from 10 a.m. to 3 p.m. Free of charge, though donations are welcome. Surf to
Continental U.S.
California. The town of Parlier, near Fresno, is the site of The Cat House on the Kings, a residence for about 700 cats who freely roam 12 fenced-in acres. For a $50 donation, you can rent an after-hours guest room to bond with a potential feline adoptee.
Missouri. Mauhaus Cafe, in Maplewoood, offers cat company with its coffee and pastries. The cafe partners with the local Stray Haven Rescue. mauhauscafe.com
Pennsylvania. Located near Philly's art museum, this cat-laden social center hosts events like free movies and yoga sessions and gets rescued cats adopted. lecatcafe.org
Utah. At the Best Friends Animal Sanctuary in Kanab's Angel Canyon, nestled between the Grand Canyon, Bryce Canyon, and Zion National Park, you can plan an overnight stay in one of the cottages or cabins as a participant in the "Animal Sleepovers" program. You also have the option of "borrowing" a cat for an overnight away from the site and working a volunteer shift, too. The sanctuary has 1,600 homeless animals that include not only cats but also dogs, birds, pigs, horses, goats, burros, and a potpourri of wildife. The no-kill shelter cares for its residents who arrive after neglect, abuse, homelessness, illness, or a combination. https://bestfriends.org/sanctuary/visit-our-utah-sanctuary/