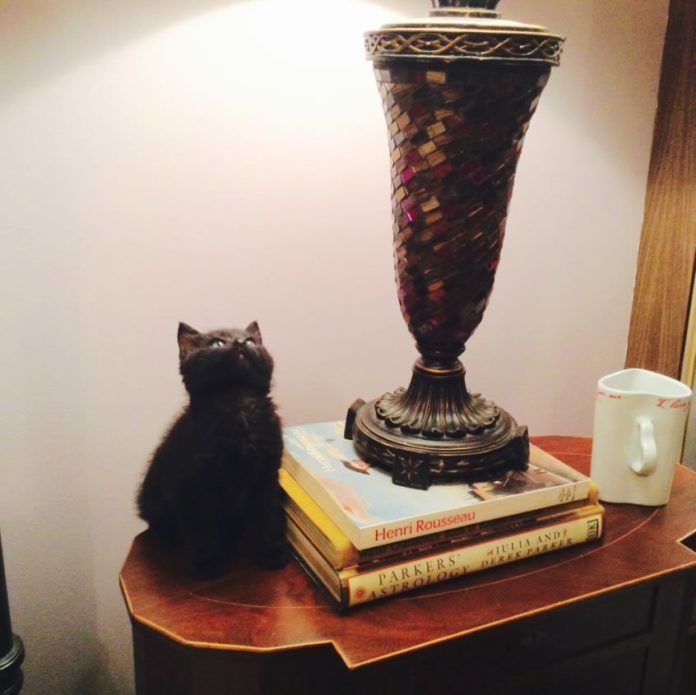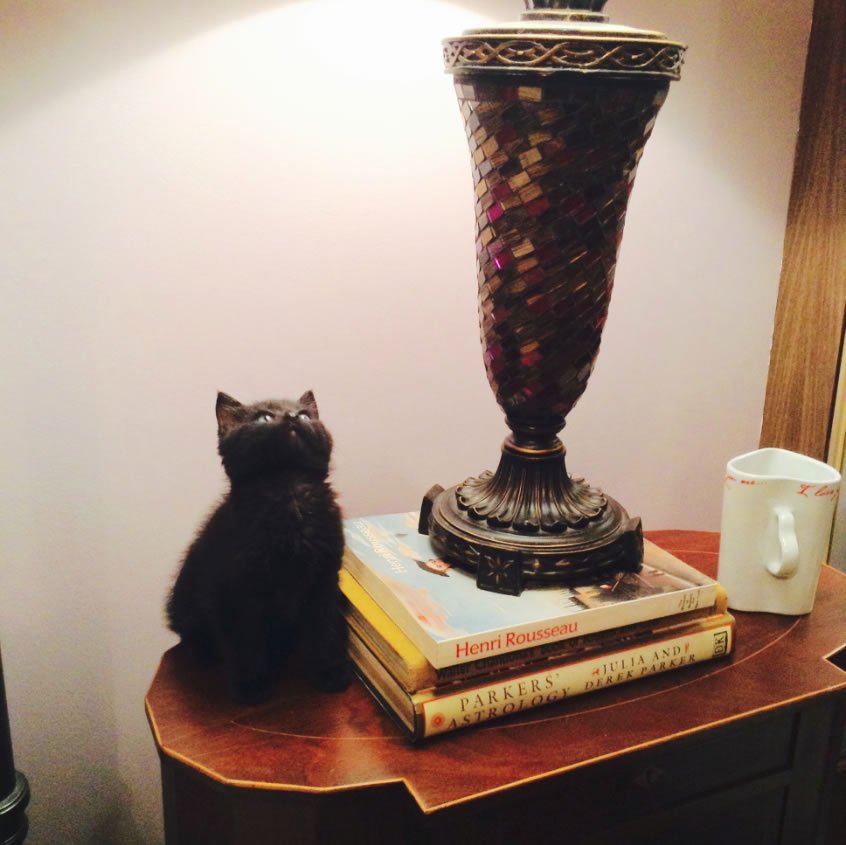 A couple of months ago, I started volunteering at the local municipal shelter. One of my tasks is sharing photos and descriptions of adoptable animals through social media.
This is actually a very satisfying and successful way to make good introductions — plus it's a perfect opportunity for you to help out your local shelter if you are computer savvy but lack the type of schedule or ability to work directly with the animals. If you want to help a local shelter or rescue — but don't know where to start — why not pick up the phone and ask? You'd be surprised at the many small ways we can each help our community and the causes that speak to our hearts.
That said, I recently agreed to foster a little kitten for a couple of weeks. This tiny black guy was just not doing well in the shelter environment — hiding behind his two siblings and hissing any time you looked his way. Knowing that black kittens (and cats) are hardest to adopt out in the first place — not to mention his unfriendly and slightly bat-like countenance — I was happy to invite him into my home and show him that there was a lot to be gained by hanging out with humans.
I ensconced him in a spare bedroom and he spent the first 24 hours hiding under the bed any time I came into the room. But pretty soon, it became clear that he was an extremely curious and playful fellow — and these traits eventually won out. I had such fun with him! His visit was a mere two weeks, but it was hard to say goodbye when his adopter came to pick him up.
It had been many years since I lived with a kitten! And so I now remember the wisdom of adopting two at a time (unless you enjoy being woken every few hours to play, that is). I also forgot all about the razor sharp claws and teeth. We discuss the interesting phenomenon of kitten teeth on page 10 of this issue.
And if you are living with adult cats — particularly those who are heading into the "elderly" category — you'll definitely benefit from the good ideas shared in the article on caregiving on page 5.
Here's hoping for a wonderful new year for all of us.
Elizabeth Vecsi
Executive Editor